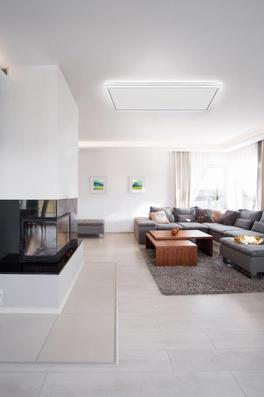 At easyTherm there are many possible combinations of infrared heaters with efficient LED technology! Whether classic room lighting or with additional indirect lighting, every easyLight light frame perfectly encloses the infrared heating comfort and provides efficient lighting with a light that is infinitely dimmable in brightness and adjustable in light colour. Additional lighting is no longer necessary.
But not only the light, also the infrared heating itself provides comfort. Soothing, gentle radiant heat creates a feel-good climate quickly and economically.
Thus, with an infrared heating system from easyTherm, you can rely on both the most modern heating system and the most efficient room lighting of today. The easyTherm infrared panel of the comfort or comfortSoft series is simply attached to the ceiling together with the easyLight light frame. In this way, light and heat are distributed perfectly evenly and two basic needs of living are fulfilled in one fell swoop.
NEW and exclusive to easyTherm:
The flush-mounted easyLight plan LED light frame for multiplan and multiplanSoft provides pleasant, full-value room lighting with efficient downward light emission. Of course, the light colour and brightness can be adjusted - as desired and conveniently by remote control. The light can also be switched on and off via a light switch.
Lighting solutions - that speak for themselves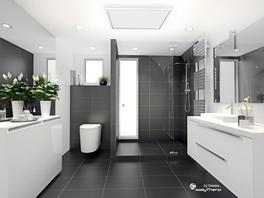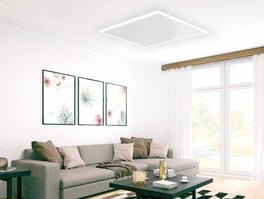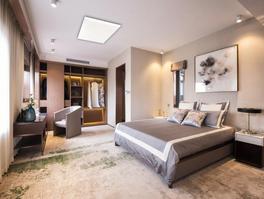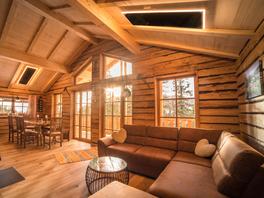 Infrared heating with light - a masterpiece of technology
easyTherm combines light and warmth with maximum efficiency: The infrared heating comfort from easyTherm not only provides soothing warmth with the various easyLight LED light frames, but also always provides the right lighting. With easyLight, you can adjust both the brightness and the colour temperature of the light according to your wishes and occasions.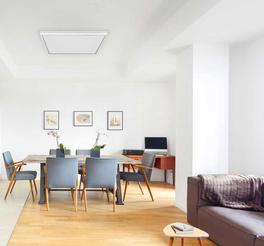 This are your easyTherm benefits
Cosy warmth and pleasant light in one

No additional lighting necessary

Continuous dimming function

Retrofittable for ceiling-mounted infrared panels
Which light is right for which application?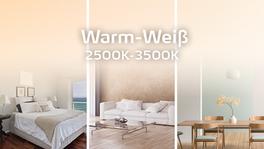 Warm white light colours have a cosy effect and are therefore perfect for bedrooms, dining rooms or living rooms.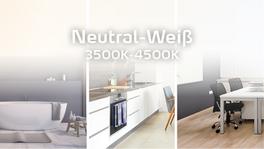 Neutral white light colours are reminiscent of daylight and are particularly suitable for bathrooms, kitchens or the workplace.
What kind of infrared heating with light does easyTherm offer?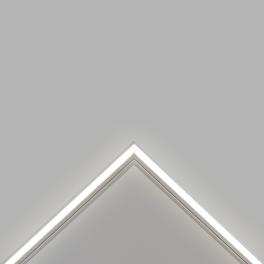 Infrared panel and light frame with a classic downward light emission.
The light frame for purists and classic light radiation downwards. Simply switch on the lighting and your cosy heating system is additionally illuminated with a pleasant light. In the classic version, easyLight also replaces the ceiling luminaire. A dimming function allows infinitely variable regulation of the light intensity.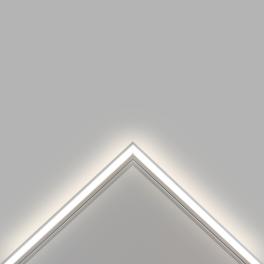 The light frame with ingenious light distribution optionally upwards and downwards.

One light band radiates upwards and creates pleasant indirect lighting. The second light band radiates classically downwards and provides direct light. Both are separately switchable and dimmable. Depending on your wishes, you can use them to create a different room impression and different moods.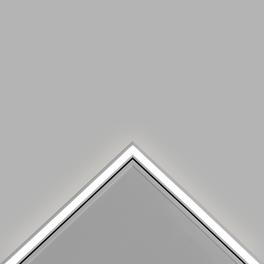 Light frame for flush mounting in the ceiling.
The light frame in combination with multiplan or multiplanSoft infrared heaters allows flush installation in the ceiling.
The frames are available in white or silver, the heaters in black and white.
Advantages of ceiling mounting and infrared heating with light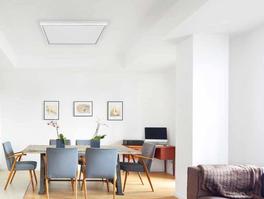 Due to the ceiling mounting of the infrared heating with LED-light frame, light and heat are evenly distributed in the room.
This creates comfort in the living space quickly and easily.
easyLight as ceiling mounting is also particularly space-saving. The walls remain free for furniture, for example. Thanks to the discreet design, easyLight blends inconspicuously into the overall picture and the infrared heating becomes almost invisible and an aesthetic light.
Infrared heating and light can be used separately: the light can be operated without the heating being switched on and vice versa.
Interested in infrared heating with light?
We look forward to hearing from you!
Advice from the experts
Cosy tiled stove warmth
Many light combinations