A true CO2-neutral heater
A true CO2 neutral heater cannot burn anything. A cubic meter of timber saves a ton of CO2 emission – that's what carpenters say. With good reason. But when you burn it, there's a ton of it in the air. That's how CO2 -neutral biomass is. Speaking of ecology, heat pump systems also cost a lot of money They need to work a lot to extract energy from the environment and make it useful.
By using green electricity or photovoltaics, easyTherm can make the system completely CO2 -free, and even allow autonomous heating. Photovoltaics are used very efficiently here and offer fascinating perspectives for the for the future – starting today. But even without photovoltaics, the high-tech infrared heating system is superior to conventional systems.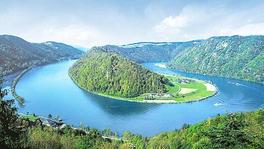 In Austria, the origin of the electric current is rigorously controlled. According to to a report on the origin of electricity by the Austrian regulatory authorities for the electricity and gas sector, about 90% comes from renewable sources*. Efficient electric heating systems make heating ecological.
What is acclaimed in road traffic, namely the development of mobility towards electricity without using fossil fuel, also applies to heating and will soon become a matter of course. You can already make use of the benefits of the future today.
easyTherm has anticipated the trend for the future thanks to its inventiveness and attention to quality.