"We love the nature and enjoy living in a comfortable environment. This is why we developed a heating system that does not burn up forests, requires little installation effort, saves resources throughout its life cycle and is comfortable: easyTherm."
Gerfried Burger, manufacturing director
DI Günther Hraby, technology & finance director
Our vision: "The future is electric"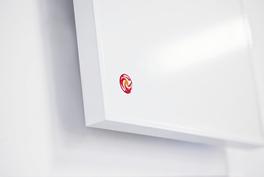 Austria is in a fortunate position in that it is able to meet more than 90% of its domestic electricity needs from renewable sources. Lets take advantage of this!
It is generally known that Austria has hardly any oil and gas reserves, we are therefore obtaining them on a mass scale and very expensively through imports among other things from Kazakhstan, Libya, Russia or Germany. Every year, we buy approx. six million tonnes of mineral oil manufactured products, such as diesel, petrol and heating oil. In this way, we will "burn out" raw materials, that will never grow again!
Is electricity not too valuable to use for heating?
You still hear this argument quite often, do you not? Gas and oil are not valuable? However, these substances do not grow anymore. The only chance our environment has is if we generate energy on-site through the use of photovoltaics, wind power or hydropower. Biomass isn't enough; not everyone has their own forest!
Electric heating has now become a clean and highly efficient form of heat generation, which when used correctly, leads to no environmental pollution.
And - nothing runs without electricity now anyway. There would be no pellet heating, no oil heating, no gas heating and certainly no heat pump.
The future is now - and it is electric!
Our story: In the beginning, there was the sun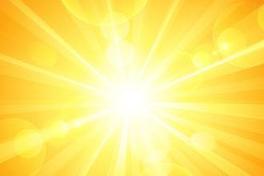 Warmth from the sun
We started thinking about how we could bring heat from the sun into homes, along with all its positive effects. In only a few years, the founders of easyTherm Reinhard Burger, Gerfried Burger and DI Günther Hraby became the leaders in infra-red technology. Their pilot project turned into a genuine alternative on the market for heating systems. Over 500 easyTherm partners in Austria can literally testify to how attractive that system is.
At the world's most important inventors' fair in Geneva, easyTherm was described as "gem on the market", and received several other awards. Year after year, institutes and testing committees confirm the outstanding quality, safety and efficiency of the easyTherm system, which actually no longer has anything in common with conventional infra-red heating systems apart from the designation. An energy yield of 100% and 70% savings speak for themselves. With easyTherm, you get a future-oriented heating system that is exceptionally sustainable.
The company's founders and employees, as well as thousands of satisfied customers, share their enthusiasm for high-tech infra-red heating. Enjoying comfortable heat, energy, very efficient devices that are almost maintenance-free are very good arguments.
Sustainably better
Today, for well-being at home, we also need a clear conscience in terms of global warming, CO2 emissions and efficiency. Sustainability often costs too much money and requires an enormous technical effort, such as for heat exchanger or biomass systems.
easyTherm makes things easier for you – and brings a lot of energy.